7:00pm - Thursday, May 4, 2023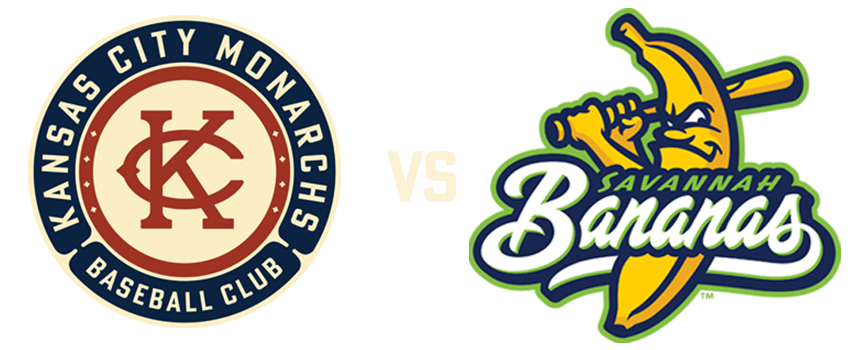 5/4- Savannah Bananas Banana Ball
We are excited to announce that the Kansas City Monarchs will play the Savannah Bananas for a fun Exhibition Game of Banana Ball.
OUR TURF. THEIR RULES. ONE GREAT SHOW!
Contact our Group Sales Department at (913) 328-5618 for information on Group Areas
All additional tickets will be available via the Savannah Bananas. To join the Savannah Bananas waitlist for tickets by clicking here https://thesavannahbananas.com/ontheroad/
All sales final. No refunds or exchanges.
Legends Club
Includes our All-You-Can-Eat Buffet, unlimited beer, wine and soda, fresh-popped popcorn, and private cash bar.
Concourse High-Top Table
Take in the game from our High-Top Table located on the concourse.
Concourse Lounge
Enjoy the game from the comfort of a private area featuring couches, table, and umbrella.
Parking Pass
Seating Arrangement
Seating charts reflect the general layout for the venue at this time. For some events, the layout and specific seat locations may vary without notice.
Legends Field - Savannah Bananas
Share this event